The Black Community Developers Group (BCDG) is an invitation-only national coalition of Black CEOs, Presidents, Executive Directors, C-Suite Level professionals, students and affiliates operating in both rural and urban spaces throughout the United States.
We are a professional networking group comprised of community developers, educators, home builders, lenders, community development financial institutions, and other professional organizations striving to remedy the lack of reparative investments in the black community.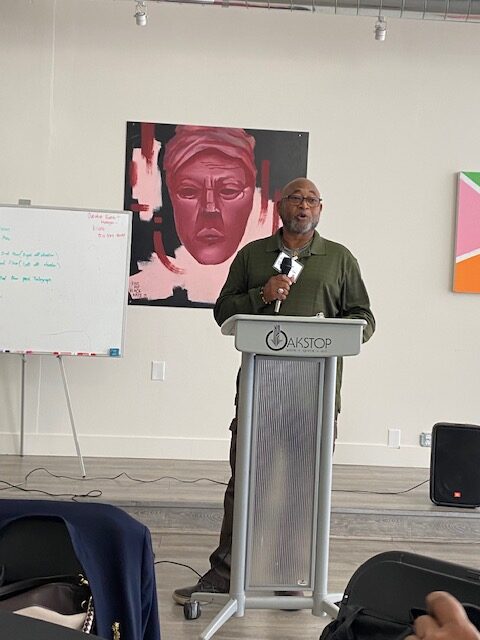 Our History
In 2010, a small group of black community development leaders began to gather to share their experiences as black leaders in the sector. As the years passed, the conversations became more intentional and shifted to identifying the inequities in funding, resources, and support that black-led organizations received. The group immediately identified that no one was holding those in power accountable within their network. There grew the need for the formalized African Diaspora Group (ADG) to protect the interest of the black leaders who rallied for the good of the black community. The African Diaspora Group members worked amongst themselves, trying to effectuate change as black leaders and as catalysts within black communities until the tragic murder of George Floyd in 2020.
This momentous tragedy shaped the landscape and structure of the African Diaspora Group to become a national coalition of black leaders as a non-profit 501(c)(3) organization now known as the Black Community Developers Group (BCDG). 2022 has been an inaugural year for BCDG, where we hired our first full-time staff member, an Executive Director. Our Executive Director has provided structure through formalizing processes and procedures, expanded BCDG's outreach, improved and refined BCDGs branding, implemented the Building Thriving Communities Internship, and introduced the group as a fee-based membership organization.  Additionally, she has led the charge in our most recent campaign, where we challenged proposed regulatory changes with the Community Reinvestment Act of 1999, sharing how black communities have continuously been disenfranchised and underrepresented. 
Our call to action included explicitly including race–black communities instead of low-to-moderate-income communities where black families are often overlooked and addressing the lack of accountability that banks have to reinvest in black communities urban and rural alike.
Dawn Lee
Resource Consultant, Former CEO and President
Tampa, Florida
(Board of Directors)
Lori Gay
Co-Chair and President of the Black Community Developers Group | CEO and President
Los Angeles, CA
(Board of Directors)
Donald Gilmore
Co-Chair and Vice President of the Black Community Developers Group | Executive Director
Richmond, CA
(Board of Directors)