Our members intentionally explore opportunities during these times of racial injustice and inequities in black communities across the nation. We are optimistic that we can effectuate change, understand that there is power in numbers, and seek to leverage our resources by addressing the intersectionality of housing, health, and economic development within the United States.
The Advocacy and Recruitment pillar focuses on our growing membership of professionals and affiliates. While aligning ourselves with other national organizations, we seek to leverage representation at corporate and local levels. On behalf of our members, we advocate for legislative partnerships with state and locally.
The Finance and Capital pillar works to build financial capacity for our organization and members. We pursue capital and grant funding to support our members' growth and resources. We also work with developers and capital partners to create sustainable and healthy developments.
Mentorship provides support in the professional growth of Black leaders. Our framework and internship program includes peer-to-peer matching to connect senior leaders and to pair with senior leaders as support for their new role. This process will help new black leaders acclimate to the new position with resources and referral lists.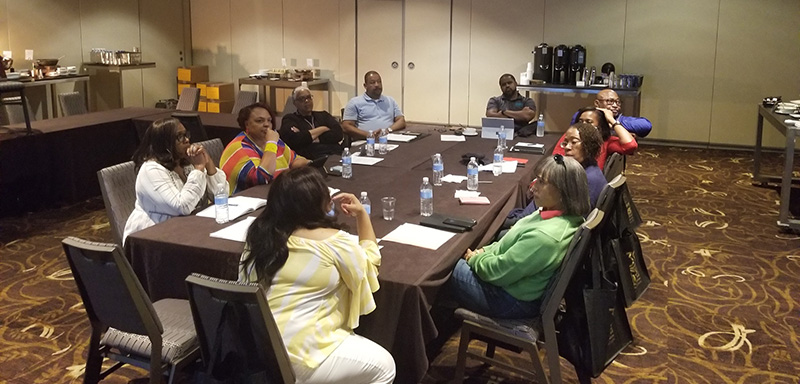 Building Thriving Communities
Building Thriving Communities Internship program is our response to the urgent need of address the lack of diversity and talent in our field.  Our internship program seeks to empower new and upcoming leaders to continue the essential work of dismantling racist systems in affordable housing so that race is no longer a determining factor in housing outcomes.